Verizon Media Facilities Engineer Gabriel Lopez was once a three-sport athlete at Quincy High School; no longer using his body to dodge defenders, the former Jackrabbit is now using it to foster data flow.
Lopez graduated from QHS in 2005 and began attending Spokane Community College. Upon his return to his hometown, Lopez took a job with the Grant County Road District doing construction and road repairs.
After a while, Lopez says he tried his hand at shipping and receiving with the Port of Quincy where he worked for the port's intermodal center. Lopez's unrealized potential wasn't tapped until former Yahoo Community Relations Strategist Lisa Karstetter approached him about a similar position with the data center. From there, Gabe's long-standing relationship with the tech industry began when he opted to take the job with Yahoo.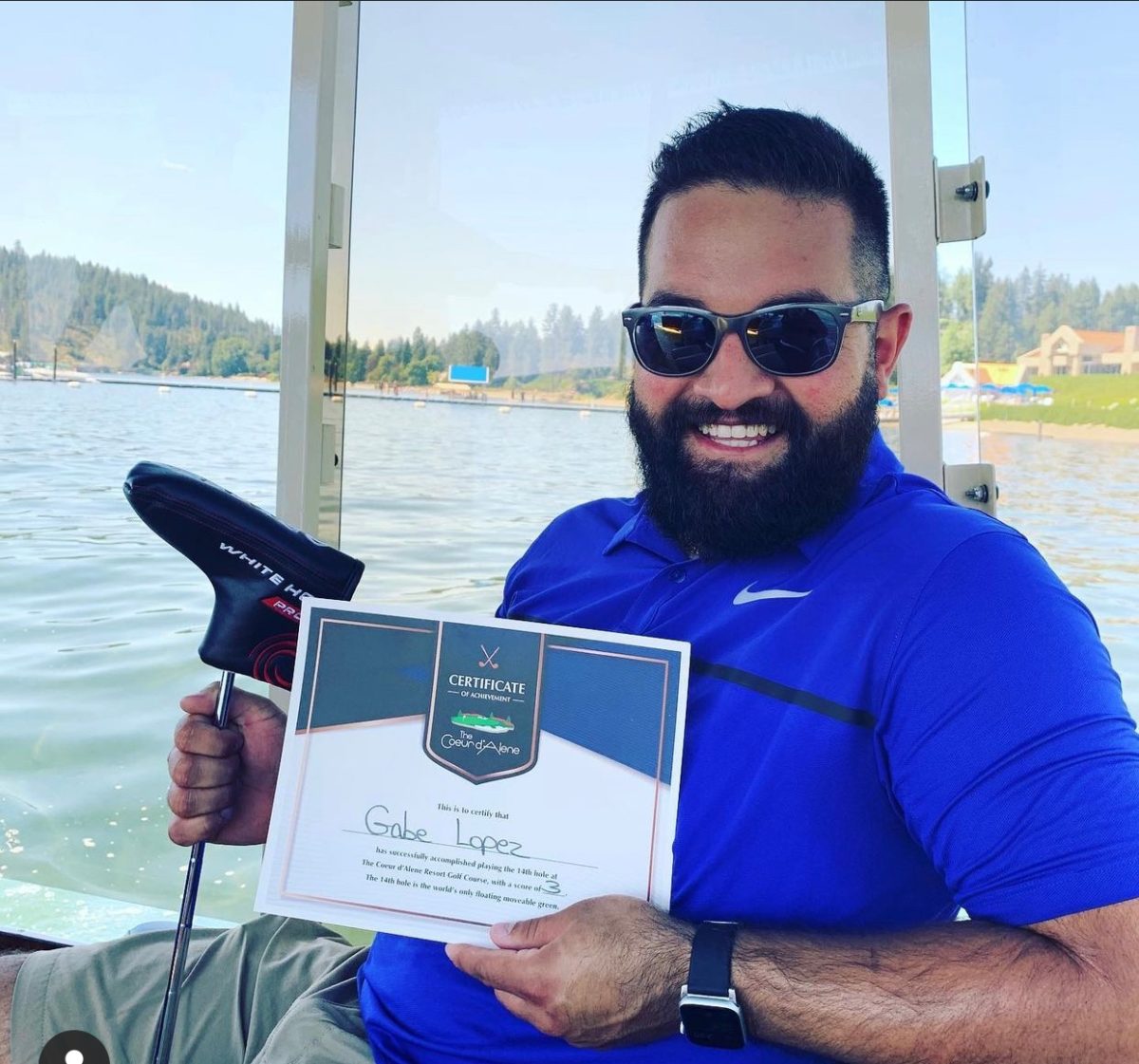 From there, Gabe's shipping and receiving duties eventually evolved into facility engineering. As a facility engineer, Gabe says his main task is to keep the entire facility running; duties include maintaining equipment, building maintenance, etc. Gabe has been a facilities engineer for three years and has been with Yahoo/Verizon Media for a total of eight years.
"It's a beautiful thing, having a well-paying job and staying in the area I was born in, I think it's neat. It's nice to be close to my parents," Gabe told the Grant County Industrial Alliance. Gabe continues to tout his employer for its focus on having a healthy work environment. "It's an amazing place to work at, our team is fantastic, all the way to the vice president. There are no bumps in the road when it comes to communication, it's great."
Gabe's assertion is a clear indication that he doesn't plan on leaving Verizon anytime soon.
"I plan to retire with Verizon Media, I love doing what I do," Gabe said.
As a gesture of gratitude for the opportunity given to him, Gabe offered powerful testimony on his employer's influence on the local area.
"It's nice to see this industry come to Quincy, if you look at what this industry has done, our high school, city hall, and public buildings are being built because the tech industry has come to town."
When he's not working, Gabe enjoys teeing off at the various golf courses across eastern Washington.
Raised in Quincy, Gabe is the youngest of five children. His dad was a farm mechanic and his mother worked at the local fruit packing sheds.
Gabe says he plans to cement his legacy in Quincy thanks to its favorable qualities as a progressive small town.
"People here always have each other's backs, you won't see this in cities where one person will help another. Someone will always pick you up whether it's a friend or stranger."